DR. MUHAMMAD ZAFARULLAH
Ph.D. (Marketing),
University of Strathclyde, Glasgow, UK
MBA (Marketing), University of Edinburgh, UK MBA (Marketing), IBA, University of Karachi
prorector@ucp.edu.pk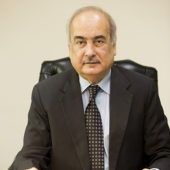 Welcome to the University of Central Punjab (UCP), a University which is known for its academic excellence.
UCP has nine faculties which include Business Studies, Accounting and Finance, Information Technology, Engineering, Arts & Social Sciences, Pharmacy, Media & Mass Communication,Faculty of Sciences and Faculty of Life Sciences.
We have highly qualified and experienced faculty who are committed to accomplish our mission and goals.
To make your learning experience productive and enjoyable, we have provided the best of the facilities at our state-of-the-art campus.
You can enjoy the services of a high-tech library, modern labs and classrooms, a state-of-the-art auditorium, swimming pool, gymnasium and a number of facilities for indoor sports.
We have taken a number of initiatives to enhance students skill set to improve their acceptability in the market and industry.
Besides academic excellence, co-curricular activities are given due importance. A number of clubs and societies are available to develop students leadership qualities through debates, dramas, sports and community services. A quarterly Newsletter keeps you abreast of all the university achievements.
UCP has a very effective system of governance that facilitates the accomplishment of its mission and vision. Through its organizational plan and governing policies, the university creates an environment that stimulates teaching, learning, research, character-building and creativity. Every support is provided for the proper functioning of various organizational constituents which lends UCP to a very congenial, delightful, bright and cheery atmosphere.
I am sure your stay on the campus will be the most exciting event of your life.